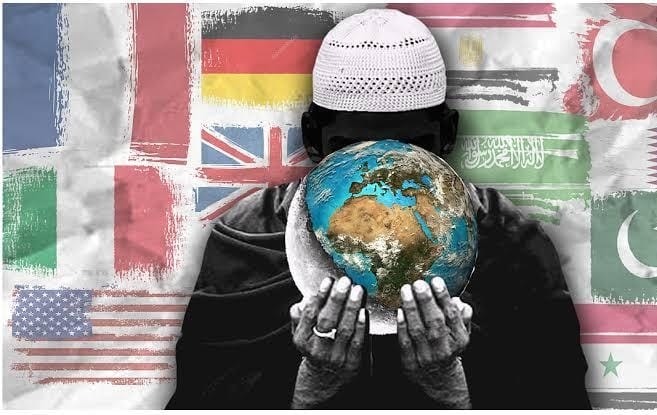 Islamic regimes which once conquered vast swathes of land on the extremities of violence continue to terrorize the distinct lands with their remote organisations , either by threatening the established governments or by being the 'established government'. The core root of these bane ideologies can be traced from the Wahhabi and Salafi ideologies of the Sunni sect of Islam, constantly escalating "Jihad" or religious struggle to overthrow humanity with Islamic Radicalism.
Terrorism was never an issue of any one country or province as it has spewed it's alliances at the international level and has many Muslim nations in its support. Islamic countries like Saudi, Syria, Iraq, Afghanistan, Kurdistan, Sudan, Yemen, Lebanon, Pakistan, Bangladesh, Malaysia, Indonesia and Turkey are their safe havens.
The problem of Islamic terrorism and its real roots are not only Saudi Arabia and Iran. But their supporters hidden under the veil of social service, politics, bureaucracy and secularism in non-Muslim countries. They also have many pseudo organizations, which are working under the guise of Islamic education and propagation.
Al Qaeda, IS, Taliban, Boko Haram, Hezbollah, Hamas, Lashkar-e-Taiba, Jamaat-ud-Dawa, Tehreek-e-Taliban Pakistan, Jaish-e-Muhammad, Harkat ul Mujahideen, Harkat ul Ansar, Harkat ul Jihad -e-Islami, Al Shabaab, Hizbul Mujahideen, Al Omar Mujahideen, Jammu and Kashmir Islamic Front, Students Islamic Movement of India (SIMI), Deendar Anjuman, Al Badr, Jamaat ul Mujahideen, Dukhtaran-e-Millat and Indian Mujahideen Jahan Islam.
These organisations are just a few quintessential of the Islamic Terrorism active in distinct parts of the world. On the one hand, in Muslim countries, minorities like Hindus, Christians, Buddhists etc are being attacked and forced to tormented away from there own land, on the other hand, by creating an atmosphere of panic and terror in the Muslim majority areas of non-Muslim countries, non-Muslims like , Hindus, Christians, Buddhists etc, are been conspired and threatened for their eexistence.
South Asia
When the terrorist organisation Taliban took control of Afghanistan in 2021, the whole world was alarmed at the possible resurgence of Islamist terrorist groups within the South Asian region. The Taliban's return to power has posed a specific threat to the citizens and neighbouring countries in South Asia.
The primary threat, however, is neither the Taliban nor their close ally al-Qaeda, but the Islamic State's regional affiliate the Islamic State Khorasan Province (ISKP).
ISKP's "core" territory remains Afghanistan and Pakistan. Although ISKP first emerged as a Pakistani-dominated network, it soon focused on Afghanistan. It has switched its strategy there from controlling territory to conducting urban warfare. It posed a serious security threat to the former Afghan government and now seeks to disrupt the Taliban's efforts to govern.
The Islamic State's presence in South Asia is not limited to Afghanistan and Pakistan but extends to include "periphery" territory, including India, Bangladesh, Myanmar, the Maldives, and Sri Lanka. In these periphery states, however, the Islamic State faces a struggle for relevance in the face of competition with strong counterterrorism pressure because of the dominance of Bharat in South Asia.
Iran & The Middle East
Designated as a State Sponsor of Terrorism in 1984, Iran continues its support for terrorist-related activities, including support for Hizballah, Palestinian terrorist groups like Hamas in Gaza, and various terrorist and militant groups in Iraq, Syria, Bahrain, and elsewhere throughout the Middle East.
Iran uses the Islamic Revolutionary Guard Corps-Qods Force (IRGC-QF) to provide support to terrorist organizations, provide cover for associated covert operations, and create instability in the region. Iran has acknowledged the involvement of the IRGC-QF(designated as Foreign Terrorist Organization) in the Iraq and Syria conflicts, and the IRGC-QF is Iran's primary mechanism for cultivating and supporting terrorist activity abroad. Iran also used regional militant and proxy groups to provide deniability, in an attempt to shield it from accountability for its destabilizing policies.
In Iraq, Iran supported various Iran-aligned militia groups in 2021, including the terrorist groups Kata'ib Hizballah (KH), Harakat al-Nujaba, and Asa'ib Ahl al-Haq, with sophisticated weapons — including increasingly accurate and lethal unmanned aerial systems (UAS) — support, funding, and training. These groups conducted roughly two dozen rocket and UAS attacks on U.S. and coalition facilities across Iraq in 2021.
These included rocket attacks on U.S. Embassy Baghdad on January 22 and July 8; explosive UAS attacks on U.S. facilities in Erbil on February 15, April 14, and July 6; and multiple attacks in June on U.S. and coalition forces at Ain Al-Assad Airbase. Additionally, Iran-aligned militia groups conducted an explosive UAS attack on PM Kadhimi's residence on November 6,2021.
Africa
Boko Haram a terrorist group in Africa having its jihadist influence in the poor countries of Africa , namely Sahel , Nigeria, Mali , Eithiopia and Somalia. The movement, founded by cleric Mohammed Yusuf in 2002, based its earliest support in north-eastern Nigeria, later spreading its root of Jihad in all over Africa.
Boko Haram preached the creation of an Islamic state and launched attacks on government buildings in 2009. Nigerian security forces captured and summarily executed Mohammed Yusuf that same year, and the situation rapidly deteriorated.
Boko Haram spread fear through indiscriminate massacres, sporadic suicide bombings, and mass kidnappings – such as the notorious abduction of 200 children in 2014 – and the group's declared allegiance to Islamic State of Iraq and Syria (ISIS) in 2015.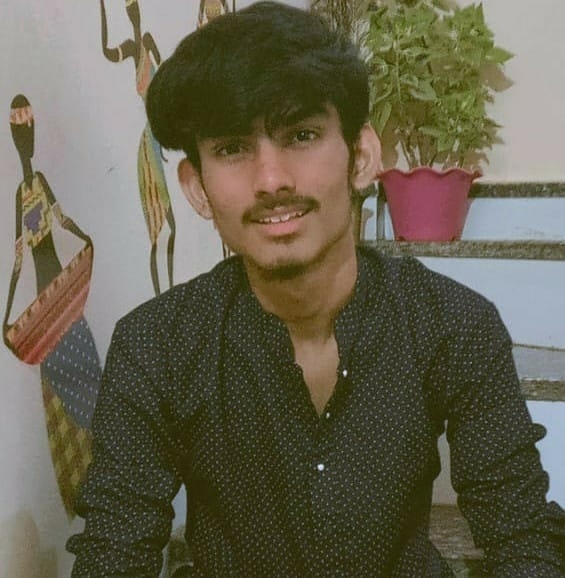 Kewali Kabir is a sophomore and a social environmental prospector,
contemplating society and politics through cultures