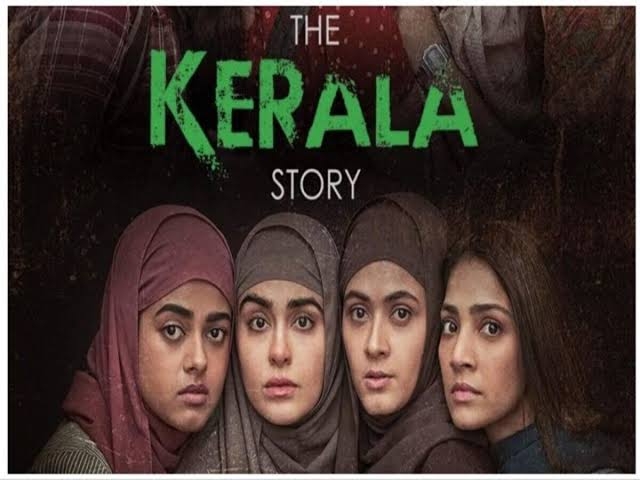 What is Jihad , what does it mean? —In it's most general meaning, Jihad refers to the obligation incumbent on all Muslims and the community (Ummah) to follow and realise Allah's will —to extend Islamic community by any means. Leaving Allah's will to Quran and looking forward towards the will which has deepened it's root and has become a threat to nation and the citizens residing; Love Jihad.
As witnessed, love jihad has rapidly been spreading its tentacles across many parts of the nation, where non Muslim women are being targeted by radicalized Muslim men – enticed and misled, forcibly converted to Islam, tortured raped, sold and then either killed or abandoned.
Love Jihad is a whole strategy of luring vulnerable non-muslim girls by the agency of either fabrication, intimidation, mendacity or by masqueraded love to bring the innocent girls under the fold of Islam.
And, instead of genuine martial bliss, these girls get trapped in a web of deceit and deceptions and coerced ,threatened and sometimes tortured to relinquish their faith and convert to Islam, in some cases, victims are even killed or brutally wounded by the assailants for refusing to convert their religion.
And the remote, but the reported and frequent, where the women are not just trapped and converted to Islam but also are forced to commit the sins against the same nation which fed them and their family since ages. Imagine how excruciating and heart wrenching it is to kill your own people, maybe family by your own hands; And how cold blooded those ruthless people would be who pit these innocent women against their land people and family.
To combat this grave threat of Love Jihad, many states, including Uttar Pradesh, Madhya Pradesh, Haryana, and Karnataka, have enacted stringent laws that criminalize Love Jihad and other forms of illegal conversions; however, several incidents continue to emerge every other day from every nook and corner of the country where susceptible and vulnerable Hindu women are being targeted and exploited in the name of 'love'.
'Snakes couldn't be tamed' (In reference to Kerala)
The former Chief Minister of Kerala, V.S. Achuthanandan raised alarming questions on the communal problem of Kerala. He openly stated in a press conference that "they (radical Islamists) want to turn Kerala into a Muslim-majority state in 20 years. They are using money and other inducements to convert people to Islam. They even marry women outside their community to increase the Muslim population."
Addressing a press conference in Delhi, he said that Muslim fundamentalists in the State were trying to increase their clout by encouraging conversions. For achieving that goal, he alleged that the outfit were pumping money to attract youth and give them weapons. "They also persuade them to marry Hindu girls," Achuthanandan said. In short, he was referring to 'Love Jihad'.
Nevertheless, the trafficking of non-muslim girls to Gulf countries for conversion and their association with terrorist organisations has been going on for a long time in the state. With the government's support organisations like PFI, Jama'at-e-Islami Hind (JIH) and the Peoples Democratic Party (PDP) are fostering in the state.
He said this way back in 2010, and even today, young non-Muslim women are facing the brunt of grooming jihad. Albeit supposedly atheist communists still rule Kerala, modern ones are driven by greed for money. This is why they play appeasement politics to satisfy their Islamist paymasters and handlers who function out of enemy countries like Qatar and Pakistan.
V.S. Achuthanandan's statement marks the sudden transition of allies to foes, when communists sponsored the atrocities against their own people and let these terrorists deepen their roots, for their vote appeasements. But couldn't control when these snakes grew 'equal'.
Commending his statement, it can be found that organisations like Therbiyathul Islam Sabha in Kozhikode, Markazul Hidaya, or the Sathya Sarani Trust openly converted young non-Muslim women to Islam.
Stepping a year back, In the year 2009, the Kerala High Court, urged government to make a law against the often ignored national threat 'Love Jihad' – after finding indications of forceful religious conversions under the garb of 'love' in the state. "Under the pretext of love, there cannot be any compulsive, deceptive, conversion", the court said.
The Kerala Story
In response to it, debunking the myths spread and the result of decades long ignorance to the cases of Love Jihad ; Sudip Sen directed a movie named 'The Kerala Story' based on the real life experiences of missing girl's from Kerala, who landed up to forced religious conversion and we're recruited as ISIS agents. This heart wrenching story of the victims is scheduled for release on 5 May.
Notably, the film has triggered hostile reactions not only from the radical Islamists but from the major political parties also.
As the result, the nation is witnessing protests and calls for boycotts jointly by the left, Congress and IUML. [IUML here is the Indian union of Muslim league, the successor of Muslim league one of the dominant forces responsible for the deadly partition of India.]
Meanwhile, the Muslim Youth League burned the posters of the film, Chief Minister Vijayan warned a legal action against the film, Congress called for a ban on the movie.
For thousands, if not lakhs of non Muslim women in India Love Jihad is a grim and disconcerting reality, but not for the parties who are contesting in every mere state of India.
Not just this, Congress MP and senior leader Shashi Tharoor who recently contested for the 'remote controlled' president of Congress, tweeted 'It may be your Kerala story it is not our Kerala story', And even termed the heart wrenching stories of women as RSS's propaganda.
By calling 'The Kerala story' a handiwork of hindutva ideologues, likening it to right wing propaganda and slamming hindutva publications for it's dissemination, Congress is attempting to whitewash the scourge that has afflicted thousands of women in India, many of whom are not even alive simply because they were killed by the assailants for going against them and resisting their forced conversion to Islam.
The ignorance and sudden uproar against the movie by various leading political parties, suggests a lot more about their functioning. And maybe, they too are in amalgamation with the Jihadis wrecking our society.
Article By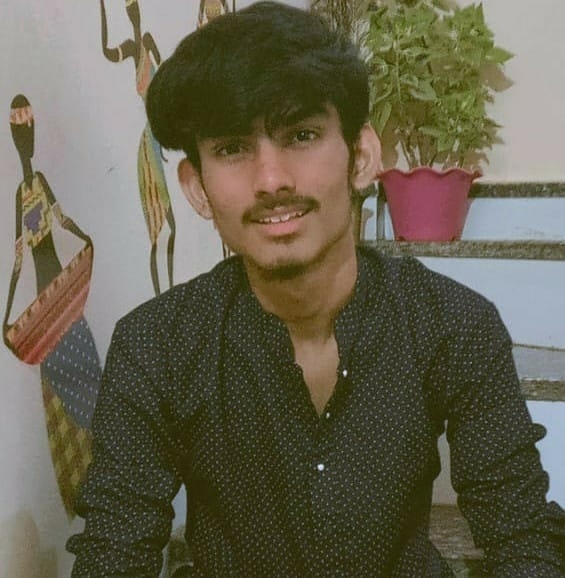 (Kewali Kabir is a sophomore and a social environmental prospector,
contemplating society and politics through cultures.)