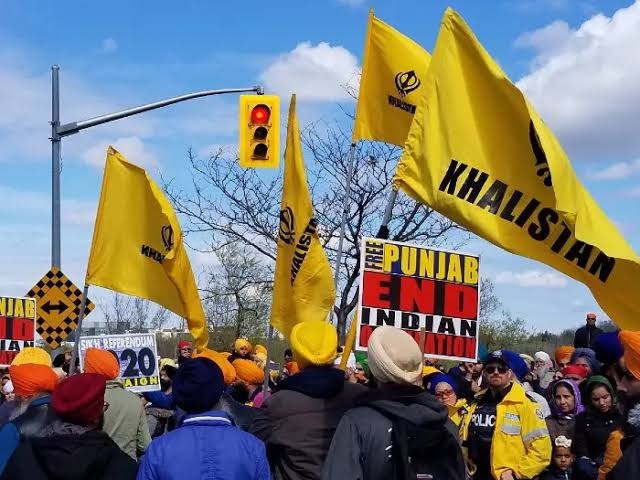 Among all the episodes that have plagued the 'Akhandata of Bharat' till date, Khalistani terrorism was perhaps the most terrifying in nature. There was no act of terrorism one could think of that was not perpetrated by the Khalistani extremists with the utmost vehemence.
From selective killings to mass massacres, from assassinations of prominent persons to subversion of pseudo-intellectuals, from kidnappings to extortions, from abuse of the places of worship to rapes committed in women, from arsons to blowing up of railway tracks, from looting of banks to obtaining support from the ISI, from bomb explosions to hijacking of aircraft and destruction of Air India jumbo jet, from ambushes on police patrols to fighting pitched battles with the army, there are perhaps no tricks in the arsenal of a terrorist that was not tried by them.
It is important to note that what we know of Khalistani terrorism today that culminated in the 1970s and 1980s is indeed a manifestation of a long radicalization and mobilization of Sikh community on the basis of separatist ideologies based in fundamentalist communal identity, thus posing a threat to the entity called India.
Before delving further into the impacts and myriad of reasons why the Khalistan movement poses a threat to India's internal security, it is important to acknowledge its stimulating factor—the misinformed ideologies and radicalization of the youth that has been taking place within the open knowledge or rather the consciousness of the state.
It all started there
The Shiromani Akali Dal was created by the Gurudwara Reforms Movement in 1920. There was some public discontentment against mismanagement of Sikh shrines and holy places by the hereditary mahants and the taking over of the Sikh takts by the British rulers.
Therefore, the Gurudwara Reforms Movement or the Gurudwara Liberation Movement (1919- 1926) intended to occupy the Gurudwaras by flushing out the mahants. Consequently, in due course of time, this movement took advantage over this specific issue of a concentrated demography and rising ethnic identity of the Sikhs by creating a regular political party named as Shiromani Akali Dal or the (SAD).
In due course, the Shiromani Gurudwara Prabandhak Committee (SGPC) was also established to control and manage the important gurudwaras including the takts. Hence, the Britishers very conveniently sowed the seeds of communal hostility amongst Indians with their principle of 'Imperia et Divide'.
Therefore, the state witnessed a variety of social reforms and protest movements giving rise to the consciousness of a separate religious identity amongst the Sikhs in the early 19th century.
It was in the year 1932, when M.K. Gandhi made a declaration for 'Poorna Swaraj' or complete autonomy which was opposed by the then Sikh representative, Master Tara Singh who rather demanded a separate 'Sikh Suba' and an altogether separate identity for the Sikh community.
However, these extremists and fundamentalist ideologies got overshadowed for a brief duration of time since the nation was occupied under the united national freedom movement against the British to gain independence. However, it reared its head immediately after independence.
One of the most unfortunate developments that complemented independence was partition of India into two separate entities- India and Pakistan; however, essentially based on religion. Because of this instance of assertion of a separate religious identity, Akali Dal began solidifying its demand for a separate Sikh state once again and to partition India further on the basis of religion.
Post-Independence scenario
The cause of partition of India and creation of two independent entities on the global map was essentially on a religious basis, and this gave a legitimate excuse to SAD and other extremist organizations in Punjab to demand for a separate Sikh state. Even during the framing of constitution, the SAD presented the demand for special constitutional safeguards for the Sikh community exclusively.
The Minority Commission of the constituent assembly promptly rejected this demand in the year 1949; however, this was followed by the demand of a separate Punjabi Suba – a Punjabi Province for Punjabi speaking people.
Likewise, this demand grew more and more aggressive in the 1950s, and the government was forced to impose a ban on slogan mongering. As retaliation, Master Tara Singh had led his first procession defying the ban by the government and he was consequently arrested. This instance marks the rise of master Tara Singh.
Reorganization of Punjab in 1966
Despite regular demand for a separate Punjabi Suba, the Indian government rejected the demand. This issue, which remained untouched till 1962, was taken up by the government in the year 1965 by setting up the Boundary Commission.
Accordingly, in the year 1966, Punjab was reorganized with 12 districts and formed into a new state called Haryana. Hence, Punjab and Haryana were created. Chandigarh, however, remained a Union Territory, also a shared capital between Punjab and Haryana, and the Government of India retained its control over the Bhakra and Beas dams to ensure a reasonable distribution of irrigation water to Haryana and Rajasthan as well.
This instance disgraced the akalis and their demands were unfulfilled. It was to an extent that Jathedar Darshan Singh Peruman fasted for 74 days in 1969 by ending his life in protest. The agony was also because Punjab is primarily an agrarian state and was highly dependent on irrigation supplies and water resources for its sustenance.
First cry for an independent state of Khalistan - Jagjit Singh Chauhan was a Khalistani separatist, who was the first individual to publicly call for an independent Khalistan and a separate Sikh state in India. He made his first cry for an independent Khalistan in London in 1971.
His advocacy about Khalistan helped to raise awareness about the cause and to inspire other likeminded people to join the movement. He also established 'Khalistan National Council' which became a major breeding platform for Khalistani separatist movement.
However, it is worthy to note that Chauhan's call for an independent Khalistan was controversial and not universally accepted by the Sikh community because the majority of the Sikhs believed in a united India and did not support the idea of a separate Sikh state.
Therefore, this instance not only sowed seeds of Khalistani terrorism in 1980s and 1990s but also signified the role of Sikh diaspora in funding and supporting such terror activities in India.
Anandpur Sahib Resolution
These emboldened Akalis met at Gurudwara Anandpur Sahib in October 1973 and passed the resolutions which became famous as Anandpur Sahib Resolutions. The most significant content of these resolutions was its insistence on treating the Sikhs as a separate 'Quam'; a social group which has a distinct racial, religious, cultural and ethnic identity.
Other demands put forth by the resolutions were more and more autonomy to the states, complete decentralization of power, formation of Punjabi Suba by including all Punjabi speaking areas and control over natural resources of Punjab including control on the rivers that flow through the state and the dams.
This was a significant turning point in history for the Khalistani terrorism in coming years wherein the fundamentalists could draw legitimate autonomy from this piece of a resolution. It marked towards a greater political assertiveness and demands for greater autonomy and recognition which led to a period of political unrest and violence in Punjab.
Rise of Jarnail Singh Bhindranwale
The rise of Bhindranwale in the political landscape of Punjab and becoming the face of the Khalistani terrorism is indeed an important turning point in the political history of India. In the elections of 1976, the Akali Dal had lost the elections complemented with political instability within the state.
However, due to its ideological influence and fundamentalist approach, the Akalis had a mass following in Sikh community across Punjab. Harcharan Singh Longowal became the face of the Dal in those times. It is important to mark the rise of Bhindranwale as a result of religious struggle between the followers of the Dal and the vested interest of politicians in the issue.
Big names like Sanjay Gandhi, Zail Singh, Kamal Nath and other members of the Congress party are believed to have patronized him as a tool to counter the growing popularity of the Dal. There are reports of the Congress politicians providing financial and other support to Bhindranwale and his militant followers.
According to a statement made in an interview by Kamal Nath, "the first one we interviewed did not look a 'courageous type'. Bhindranwale, strong in tone and tenor, seemed to fit the bill. We would give him money off and on, but we never thought he would turn into a terrorist". Thus began the era of Bhindranwale!
Instances of violence by Bhindranwale - The orthodox Sikhs had a theological difference of opinion with another sect of Sikhs called Nirankari. The Sikh high priests had issued a hukumanama denouncing the Nirankaris as heretics. On one fine day, the Nirankaris were allowed to hold a convention in Amritsar.
This opportunity was taken by the fundamentalists who objected to that and marched out in procession shouting slogans against the Nirankari. This procession was led by Jarnail Singh Bhindranwale and one agriculture inspector Fauja Singh.
These instances mark one of the first significant acts of terrorism by Bhindranwale. 16 Sikhs died in this clash and three Nirankaris were killed. In near future, Bhindranwale and his followers are known to have carried out a number of terrorist activities in Punjab during 1980s including targeted killings of political leaders, police officers and uncountable number of civilians- Majorly the Hindus and the Sikhs supporting the Hindus or not abiding by the extremist ideology. Some of them can be briefed as follows:
Assassination of lala Jagat Narain : Lalaji was a highly respected figure and an astute journalist. his paper, 'Punjab Kesari' had been very bold in criticizing these fundamentalists. Because of his writings, he was assassinated in September 1981 accused of publishing anti-Sikh articles.
Killing of Nirankari Baba Gurbachan Singh : In 1980, Bhindranwale's supporters attacked a religious gathering of the Nirankari sect in Amritsar, thereby, killing their leader Baba Gurbachan Singh. This attack was seen as an attempt to provoke communal violence between the Sikh and the Nirankaris.
Murder of the DIG, A.S Atwal : In 1983, Punjab police DIG A.S Atwal was murdered inside Harmandir Sahib, the holiest of the shrines for the Sikhs.
The Dhilwan massacre : 6 Hindu passengers aboard a bus travelling from Dhilwan to Jalandhar, all of them were killed by Khalistani terrorists. This is known as the 1983 Dhilwan bus massacre. Statistics show that by the year 1983, the figures of these targeted killings of Hindus was more than 200 people in various militant incidents.
Gobindgarh massacre : As many as 58 Hindu passengers were killed by the Khalistani militants. The unofficial figures suggest that there were more than 100 Hindus who were killed in this instance.
In February 1984, 11 Hindus were pulled off from trains and buses and were killed by the Khalistani terrorists. In in the preceding months of operation bluestar, and official figures suggest that more than 500 Hindus were brutally killed and massacred.
The above figures are a few among the several of the documented instances of violence and brutal attacks on targeted population in Punjab and elsewhere.
Bhindranwale was smart enough to systematically exploit the weaknesses of the system and he went on spreading his terrorist activities. By 1982, districts of Amritsar, Gurdaspur, Ferozepur and Jalandhar were fully in grip of terrorism.
Majority of these terror sites had their borders forming a part of the international border with the Pakistan which helped them gain all the possible logistical, financial and military support.
These terrorists had also established strong centres of support in Jammu that had borders with Pakistan. Many of them also had hideouts in western Uttar Pradesh.
Thus, majority of the north Indian belt was gravely plagued by terrorism. One important instance to notice that, Akali Dal and Bhindranwale had joined hands in the year 1982 and started aggressively pushing the demand by launching a 'Dharma Yudh Morcha' for an independent state of khalistan together.
In 1982, Bhindranwale had shifted his headquarters from Gurudwara Chowk Mehta to Nanak Niwas in the Golden Temple Complex, and then into Akal Takt in 1983 as a counter move against the Government. This was nothing but symbolic assertion of his power and dominance in the region.
Along with this, Bhindranwale had taken complete charge of political, social, legal, religious affairs of the region and was a sort of running a parallel government in Punjab in the name of Darbar- the place where justice is dispensed. In view of this growing anti-state movements, Indira Gandhi had sent prominent leaders like Narasimha Rao to negotiate with him as an attempt to resolve the growing separatist movement in Punjab marked by violence and bloodshed.
These negotiations took place in 1982 and they were held in a room adjacent to the Akal takt, however, Bhindranwale refused to come down to any saturation point or a compromise and continued his demand for sovereignty of Punjab and the right to self-determination for the Sikh people.
Operation Blue Star
Broadly speaking, Operation Blue Star was the biggest internal security mission to clear the Golden Temple Complex and Operation Wood Rose was to guard the Indo-Pak border in case there was some simultaneous disturbance in the Punjab sector to support and assist these terrorists during the combat.
It is believed that several days prior to the operation, very high level army official from the Intelligence Bureau- Ajit Dobhal, had carried out an inspection of the golden temple complex.
According to the reports, they found fortifications inside the temple and all the tall buildings in the vicinity were transformed into watchtowers; a number of highly mechanized arms and armaments including machine guns and granede bombs with deployment of large number of terrorists to followers of Bhindranwale were seen. The temple was rather converted into a battleground with sandbags placed everywhere for a professional war.
There was an ultimatum from RAW that Bhindranwale and his followers were planning an armed rebellion against the state and this could have resulted in mass slaughter and brutal killings of civilians, and heavy loss of life and property.
Therefore, considering all the possible alternatives, the strategy adopted was direct confrontation with the militants in the Golden Temple and flushing them out. By June 1, 1984 the army units had taken up their position and a total curfew was imposed throughout the state.
All means of media and public travel were suspended, electricity supply interrupted and media was strictly censored and barred from entering the premises of the golden temple. One of the major skepticisms that the government under Indira Gandhi had to draw towards themselves was; why did the government choose the celebration day for Arjun Dev Guru as the day for flushing out the terrorists from the golden temple when a heavy number of civilians were to visit to pay homage to the temple.
However, given the urgency of the situation there was no other effective alternative left. besides this, Indira Gandhi also took a very wise decision of combining soldiers from different army regiments including Garhwal, Gorkha, Maratha, Sikh, etc. for that as a part of aftermath of the operation and the speculated vengeance by the terrorist organizations, any specific community having affiliation with the regiment is not targeted. The army was under the command of Army Chief Arun Singh Vaidya, Major General Brar, General Sundarji.
One major instance that remains skeptical till date is the changing of the sides by Major General Subeg Singh who was known to be the hero of Indian army and a highly decorated army official. It is believed that he was charged under false allegations and hence in retaliation, he had joined hands with BW and became his military adviser. This was a significant loss on the part of the Indian army as Subeg Singh had himself engineered the defense tactics for the terrorists in the Golden Temple.
The militants were not easy to subdue as they had sophisticated weaponry. In the end, thanks had to be used against the akal takht before the army had full control of harmandir sahib by morning of June 7. In this conflict, both Bhindranwale and Subeg Singh were found dead while the majority of the militants including military personnel and civilians were killed.
Aftermath and Recent Developments
The operation had caused great disturbances to the Sikhs all around the world. Many Sikhs had left the Indian army and there was several mutinies in the Sikh regiment. The operation resulted in significant number of casualties, including the civilians, militants, and soldiers.
According to the statistics, the official figures of casualties on both the sides, as presented in the White Paper on Punjab Agitation, have been criticized by most authorities and those people who had some access to information from the place.
The government had maintained that the army casualties were 92 killed and 287 injured, whereas on the other hand lost 554 killed and 121 injured. Challenging these figures on the other extreme are Kuldip Nayar and Khushwant Singh who maintain a figure of 700 army casualties and 5000 civilians, including terrorist casualties.
The GOI also witnessed widespread criticism and condemnation both within and internationally amongst the Sikh diaspora. Many Sikhs felt that they were being discriminated and specifically targeted by the Indian government and they were denied of basic human rights and fundamental rights. This led to rise of more militant groups like Khalistan Liberation Force which carried out numerous acts of violence and terrorism in the following years.
Operation Blue Star busted one of the found myths of the intelligence machinery in India. It had been maintained for long by intelligence fraternity that terrorists were armed with all sorts of sophisticated weapons.
There was a colossal failure of the military intelligence and assessing the ramifications of the operation and its repercussions among the Sikh army men. We must recall the memories that nearly 4000 Sikh soldiers at eight different places had risen in revolt against this operation of the government. They had assaulted and even killed their officers, looted their armories etc. These places had ranged from Agartala to Pune, Ramgarh to Ganganagar and Jammu.
Till 1984 many pro-Khalistan groups had emerged and they engaged in many anti-national activities and provoked Sikhs to demand for an autonomous state. Consequently, there were 482 incidences of violence in 1985 in which 73 persons had lost their lives and many terrorists fled to Pakistan.
The latter gave them shelter and requisite support and as a result in the year 1986, as many as 2,012 incidents killing 640 people and 2,796 incidents in 1987 killing 1,246 people were reported. This significant jump also implies indoctrination of aggressive militancy among the Sikh youngsters as well as constant radicalization and mobilization of indigenous youth against the national interest.
It was on 31st October 1984 that Prime Minister Indira Gandhi was assassinated by her two Sikh bodyguards named Satwant Singh and Beant Singh as revenge for Operation Blue Star.
Over the next 4 days over 3100 Sikhs were massacred in Delhi by Hindu mobs which was said to be instigated by government officials. Around 50,000 Sikhs were left homeless with their houses being burnt down. The anti-Sikh riots led to a lot of mistrust within Sikhs in the country as well as internationally.
In 1985, Khalistani separatists from Canada bombed an Air India flight going from Toronto to New Delhi killing 329 people on board. It was in the air in 1985, that senior Dal leader Harchand Singh Longowal was assassinated. All these statistics and brutal incidences demonstrate the tragic consequences of the lack of political sagacity in the region of Punjab. Separatism in Punjab becoming a giant reason causing crisis for national security and integrity was much more than a mere systematic problem.
By the year 1988, these are terrorists have again begun infiltrating in the golden temple complex and hence again an operation became a necessity. Thus, the Operation Black Thunder was conducted by Prime Minister Rajeev Gandhi in two phases in 1986 and 1988 respectively.
The primary objective was to not delay the political and military move in combating these extremists and to flush out the remaining terrorists which had infiltrated the Golden temple. This operation was considered to be much more well executed as compared to Blue Star and it was successful in eliminating many terrorists from the Temple.
By the year 1991, the Khalistan movement had become into a chain of robbery, extortion, rape and indiscriminate killings of innocent civilians across the country. Punjab witnessed an extreme form of human rights violations which forced the state to take action to end terrorism.
In this regard it is important to take a note of KPS Gill who is credited to have brought the Punjab insurgency in control and finished many of the terrorist activities in Punjab. In 1992, Beant Singh the then Chief Minister of Punjab was not a supporter of the Khalistani movement and wanted to end the atrocities within the state. In 1995, he along 17 people around him, were killed by a suicide bomber named Dilawar Singh. One of his companions Balwant Singh Rozana was captured found guilty and sentenced to death in 2007.
Role of the Sikh Diaspora
The Khalistan Movement is and was evidently supported by the ISI agency based in Pakistan, and the West through funds, the supply of military, logistical help, weaponry, drugs and organized crime operators.
Some popular names who were/are funded for such activities include- Paramjit SIngh Panjawar (operation: Lahore, Pak), Wadhwa Singh Babbar (operation: Lahore, Pak), Lakhir Singh Rode (operation: Lahore, Pak), Gajinder Singh Gurmeet Singh Bagga (operation: Germany), Mo Dhaliwal (operation: Vancouver), Hardeep Singh Nijjar (operation: Vancouver), Bhagat Singh Brar (operation: Canada), Gurpatwant Singh Pannu (operation: US) etc. and many more.
Also there has been evidence of Gurudwaras being converted to training camps by these terrorists for violent attacks on selected community, largely the Hindus and even 'anti-Khalistani' Sikhs.
The diplomatic and financial support from the Sikh Diaspora abroad has been an important dimension of the Khalistani terrorism. It helped raise funds for many Khalistan separatist groups to operate within India such as the Babbar Khalsa International, Khalistan Liberation Front, Khalistan Zindabad Force, All India Sikh Students Federation.
Recent developments
The movement has lost its driving force in the recent past. However, the opening of the Kartarpur Corridor in 2019 is also seen as a potential threat for influencing terrorist activities in Punjab. Further on, the protest against the introduction of farm laws in the year 2020 by the Government of India was utilized as a breeding ground for recent development of Khalistan movement in Punjab, its neighboring areas as well as abroad.
It is important to note that India being one of the world's largest democracies; everyone has the right to protest, and we have seen various instances where decisions taken by administrative or legislative bodies and others have been protested.
However, what is the material intent of displaying photos of a past extremist leader who is deemed as a terrorist and who is credited to have swallowed the lives of thousands of innocent civilians like Bhindranwale in the protest camps?
Various media reports as well as government investigations found out that hostile neighbors and other state and non-state actors in distinct lands have been continuously funding and sponsoring such events for creating internal security crisis in India.
While India was battling the humongous pandemic of COVID-19 that had completely distorted the normal functioning of the state and the market, India with its explosive population was also dealing with law-and-order situation in the Punjab region.
The Print had reported that in the book "Blood for Blood", Terry Milewski reveals information about the Khalistan struggle in Canada, UK, Pakistan who's support it. During the struggle for liberation of Bangladesh in the war of 1971, public statements by Prime Minister Zulfiqar Ali Bhutto reveal the prospect of revenge for creation of Bangladesh by carving out Khalistan out of the map of India.
Other prominent leaders like Hussain Haqqani, a former Pakistani ambassador to Washington had said that 'bleeding' India was the immediate motive and that Pakistan wanted to create a sweater buffer between India and Pakistan for the western interests to bloom.
In fact, Jagjit Chauhan was also provided a base for his Khalistan campaign in Pakistan in 1990s. in 2021, the tribune had reported that the BSF had recovered more than 34 weapons, including AK 47, pistols and more than 400 kg of heroin and other drugs, from the affected districts in Punjab.
On 26th January,2020 one of the most important days for national pride and integrity of India, when India became a Republic; thousands of farmers marched in Delhi in protest the Farm Laws. The crowd was also infiltrated by Khalistani supporters who were acting against the government.
The march led to violent clashes between the police and farmers. The protest was led till the Red Fort where Khalistani flags and pro-Khalistan slogans were raised. Deep Singh Sandhu, the face of Waris Punjab De had been alleged to flash Khalistani Flag during this whole instance and had emerged as a prominent youth leader.
People like these were directly and indirectly supported by a multitude of foreign based organizations as noted previously, some of the prominent ones being the US-based group called 'Sikhs for Justice' that uses various tactics to cause disruption and unrest in India.
There have been incidents of defacing of Hindu temples in Canada and Australia by Pro-Khalistani elements. India has expressed its concern on these matters and its potential risk of violence.
Quite recently in India there have been signs of the revival of this movement. The self-proclaimed preacher who had been the center of this controversy is the key player in the political landscape of Khalistan, Amritpal Singh; a young Sikh boy who is the head of the Youth organization of Waris de Punjab after the death of Deep Singh Sandhu.
It is important to note the evolution of this individual who claims to be the face of the ethnocentric movement in Punjab. As any other normal individual would do, Amritpal Singh and also settled abroad as early as 2012 in Dubai for taking care of his family transportation businesses.
While in Dubai, he remained active on social media platforms and supported the farmer's protest and aggressively preached for modernization of agriculture, jobs and employment opportunities for the young Punjabi youth and addressed to the problem of drugs. Therefore, he was relatively unknown until the death of Deep Singh Sandhu by taking over the leadership of Waris de Punjab.
Rise of Bhindranwale 2.0
After being appointed as the head of the Waris Punjab De, Amritpal returned India and started making allies with other pressure groups and conservative and orthodox Sikh forces in Punjab and began consolidating their interests.
He started communicating to the Punjab youth for joining the Khalsa and becoming a part of this noble movement towards self-determination, purifying oneself and contributing towards the greater good of the society. This ceremony came to be known as 'Amrit' or 'Amrit Lena', where an individual takes an oath and becomes a part of the Khalsa.
Amritpal himself took part in this ceremony in September 2022 in a large gathering at Anandpur Sahib. This was followed by the Dastar Bandi Ceremony in his own hometown. The people who intimidatingly follow him have reported that it was only after this ceremony that his personality and outlook had drastically changed into the former Khalistani leader known to be the brave martyr of the soil 'Bhindranwale'! This is evident by his statements in public interviews where he said, "I will walk the path showed by him (Bhindranwale).
I want to be like him because that's what every Sikh wants". He is also witnessed testifying the cause of the Khalistan and the use of blatant violence under its purview which was reported by Hindustan Times via his statement made- "Violence is neither good nor bad, violence is violence. The state also does violence.
The day we have our own system, our violence would also be justified". He had become a prominent potential element in Punjab which could reinvent the horrors of 1970s and 1980s and it is a matter of concern for the Indian government as it is a grave threat to the security and integrity of India involving various alien actors.
"Indian Home Minister Amit Shah does place any obstacles in the way of the Khalistan movement, he will suffer the same fate as previous Prime Minister of India Indira Gandhi"- Amritpal Singh.
Aren't such statements a direct assault on the national security? It is not hard to imagine if a Union Cabinet Minister with such a huge honor and security has been directly threatened by these extremist forces unquestionably, what would have been the condition of an average common man in Punjab?
In an interview with The Print in 2023, the Union Home Ministry of the Government of India had made a statement that the three major issues at present are "Left-Wing Extremism, Jammu&Kashmir issue, and North-East movements along with Khalistani movement".
However, one interesting thing to note is that such an issue does not only pose a threat to the internal security of India but also is a great anti-Indian propaganda on an international front.
Countries like Canada and Australia have been openly and violently pushing the cause of Khalistan referendum and Indian embassies in foreign lands (UK) have been directly attacked and brutalized by Khalistan sympathizers.
Thus, taking into account all these nuanced instances of assertion of ethnocentric identity, religious fundamentalism and terrorist tendencies, one must take a note that such separatist ideas act as a divisive force to divide India further on into India and Khalistan.
These statistics and data are indicative of the deep penetration of such ideologies in the common masses as well as its continuous spread. The tragic reality is that, the religious and the philosophical basis of 'sikhism' is very conveniently misinterpreted and the younger generations are continued to manipulate into false narratives whatsoever.
Sikhism and Hinduism have always worked hand-in-hand and have inspired each other time and again. However, the irony is that such a beautiful relationship and harmony within these two communities who still continue to enrich the cultural consiousnees of every Indian; because of ulterior motives of people in power have misused their authority to alienate the two.
Indian principle of Decentralization of power and the bottom-up approach could be made more and more robust, however, handing over such destructive autonomy to the states would ultimatley result into the disintegration of Indian Federation into small pieces.
Such internal threat issues count much more than that of the external threats because here 'it is our soldiers and our terrorists… we save our own people's life by taking away the lives of someone belonging to our land…' Apart from this, the movement of Khalistan has been a constant matter of attraction in international politics, especially the West making it a double-sided sword.
India, that is Bharat has always cherished and celebrated the diversity and exclusivety of these unique cultural and religious identities which is beautifully quoted by Mark Twain in his phrase –
"India is, the cradle of the human race, the birthplace of human speech, the mother of history, the grandmother of legend, and the great grand mother of tradition. our most valuable and most instructive materials in the history of man are treasured up in India only."
References
Tully, M. and Jacob,S., (1985). Amritsar: Mrs. Gandhi's Last Battle. Calcutta.
The Economic Times. (2023 , April). Economic Times. From https://economictimes.indiatimes.com/?back=1
The New Indian Express, Opinions. (2023, April). The New Indian Express - https://www.newindianexpress.com/opinions/editorials/2023/apr/01/amritpal-poses- threat-to-internal-security-diplomatic-relations-2561418.html
The Print. (2021, July). The Print From - https://theprint.in/pageturner/excerpt/zulfikar-bhuttos- revenge-plan-for-1971-was-help-create-khalistan-new-book/696902/
Tripathy, B. (1987). Terrorism and Insurgency in India 1900-1986. Orissa.

Article by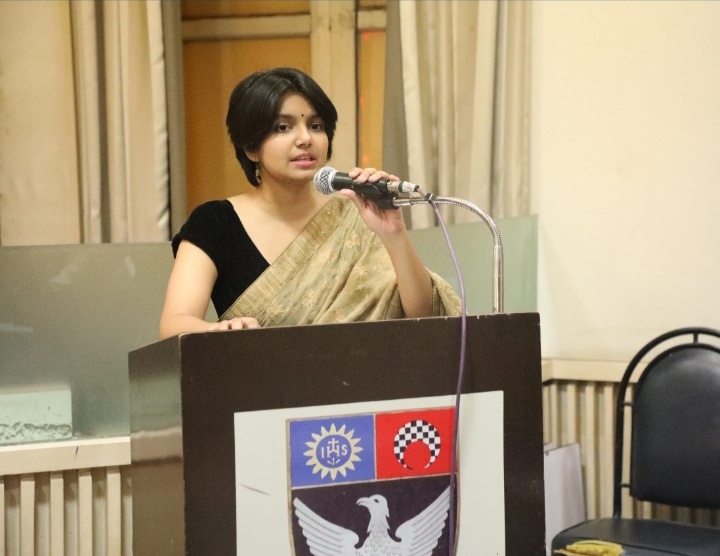 Kashak Soni

Younginker
Ulhasnagar, Maharashtra