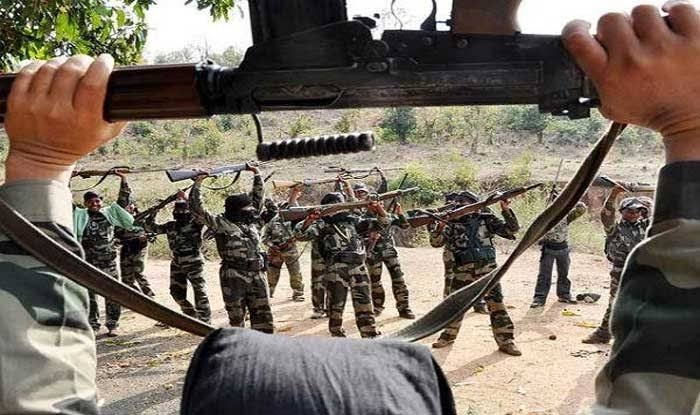 The agenda of the Communist Party of India (Maoist) – CPI(Maoist) is to capture State power through a combination of armed insurgency, mass mobilization, and strategic alliances.
The whole Maoist organisation aims to overthrow a democratically elected government and establish a power that supports their cause and benefits their members.
With years their stronghold has started to get weakened due to the continuous efforts of the Police Force, Security Forces, surrendered members of CPI(M), villagers and the policies of the Government.
With the weakening hold of the Naxalites in districts of Chhattisgarh and decreasing fear amongst the villagers, the Naxalites of Chhattisgarh are itching to spread more violence to be remembered and feared. To oppose the efforts of government the Naxals plan an attack every now and then.
In a recent case, the Naxalites kidnapped 50 people from the Kutru village of Bijapur. Bijapur is one of the Naxal-affected districts of Chhattisgarh with active Naxal activities.
Every year, to follow a tribal tradition, the villagers of Kutru go to the Chikat Raj mountain to offer prayers to their deities. Unlike the previous years, this time however 50 villagers were kidnapped by the Naxals.
The Naxals interrogated them till late at night and released 44 of them, keeping the other 6 hostages. Mahesh Gota, a former Sarpanch, Pandu Gota, Deputy Sarpanch, Raja Ram, a teacher, Ramesh Pondi, former Deputy Sarpanch, Kartik Shah, and Lokesh Barse were the remaining 6 people who were not released during the night.
The family of the abducted people were seen appealing to the Maoists to get them released. This is neither the first-time villagers were abducted for a motive nor was this the most recent crime committed by the Naxals.
Vehicle set ablaze in Jharkhand
In the rural area of Jharkhand, on Wednesday night, the Naxalites had burned seven vehicles of the government that were on duty.
These vehicles were engaged in road construction in the border areas of ​​Hussainabad and Chhatarpur. This execution aimed to bring attention to the presence of Naxals in the Palamu area.
This incident has led to the loss of crores of government property.
The burnt vehicles were constructing roads under the scheme of Pradhan Mantri Gram Sadak Yojana when a squad of armed Maoists reached the site.
After reaching the site, the Naxalites searched for the in-charge and started beating him up. They then removed diesel from the vehicles and set fire to the still vehicles. The Police were informed about this incident and later left the Police Station upon receiving the information.
The members of CPI(M) are keen on causing disturbance to be feared. Although continuous combined efforts of the government, forces and the people have given fruitful results, the threat of Naxalites still lingers.

Report by





Mansi Dixit
She is a vibrant intern at The Narrative.
A Journalism and Mass Communication graduate, Mansi finds her creative haven in non-fiction.