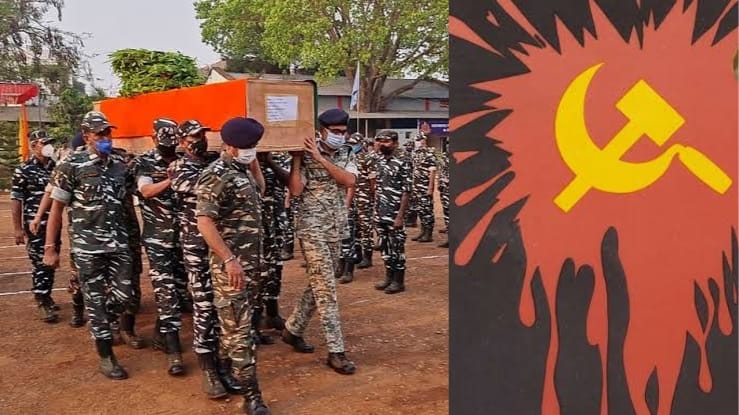 In the first chapter, we read the gory details of the attack that occurred in the shadows of the forests of the town of Dantewada. This resulted in the brutal death of a total of 76 CRPF personals.
The second chapter consists of assigning of the duties for the investigation to Superintendent of Police (SP) Vikram Pratap Singh (character in "Lal Salaam" book) and the relation between Vikram and Darshan.
Vikram was chosen for this role by the State Police Chief, Satyadev Chandrakar due to his perfect record of solving cases, and the desperation of the department to find the killers before any more civil unrest.
Their discussion also revealed the disturbing state in which Darshan's body was found; head smashed, nose and ears chopped off and placed next to the head, and fingers cut off, indicating no mercy was spared.
Vikram and Darshan were childhood friends with a deep shared bond. Vikram shared the grief of Darshan's death with his family during his funeral, providing support for Seema (Darshan's spouse), her weeping son and his parents.
Darshan's parents treated Vikram like their second son, providing parental affection in Vikram's life that a martyred father and a hardworking but neglectful mother could not. To bring justice to Darshan, Vikram starts his journey for Ambuja.
In the real world, officers of various security forces that defend the country from both internal and external threats come from different backgrounds, ranging from the upper class to the lower class.
Many households send their only child with all their support to serve the nation and to fulfil their individual wants to serve the country.
Individuals from family backgrounds of farmers, peons, factory workers, and other low-paying jobs join the security forces with the passion to protect the country.
The Maoists show that the protect the village farmers and tribal people from harm yet they attack the security personals from the same or similar background for almost no reason.
They promise to local tribals to provide a better quality of life but destroy resources allotted to the people. Sending messages and demanding attention through attacks and abduction is hardly the best way of putting forward demands or disagreements.
The chapter gave an insight towards the state of a family after a brutal Maoist attack on their loved one. A couple lost their child, a wife lost her husband, and a young son lost his father all for serving the nation.
The country is filled with stories similar to this. The family of soldiers long for their return only to receive the dead body of their loved one as a reward for their patience.
The next review will focus on the coming chapter which marks the start of the journey of Vikram in unmasking the terrorists behind the ambush.